Business and Development Opportunities in Northern New York
Business & Development Opportunities
Business and Development Opportunities in NNY

For more information, please call Michael Campbell at 315-646-3374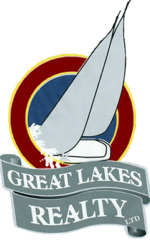 Great Lakes Realty
If you are buying a home, contact Michael Campbell, broker/owner. Have a real estate professional with years of experience and knowledge to serve you and your interest in the buying of a residential or commercial property.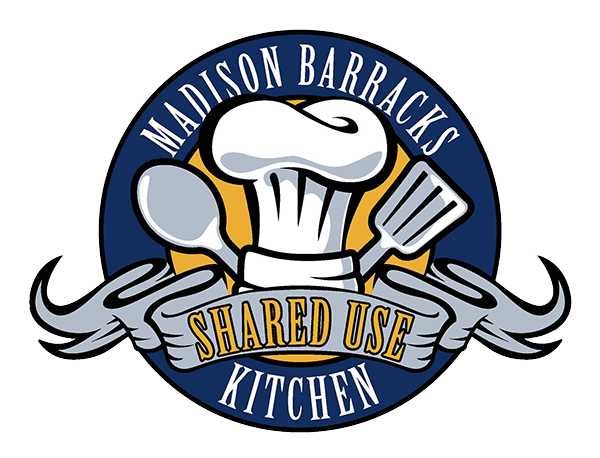 Shared-Use Commercial Kitchen
The Madison Barracks Shared Use Kitchen is one of the only NYS- 20C licensed commercial kitchens in Northern New York. It is a facility that local producers can process their farm commodities into value-added products to increase revenue and to extend marketing windows. The 1500 square foot kitchen is available for rent to vendors with other food businesses, such as a caterer, bakers, food trucks, and more.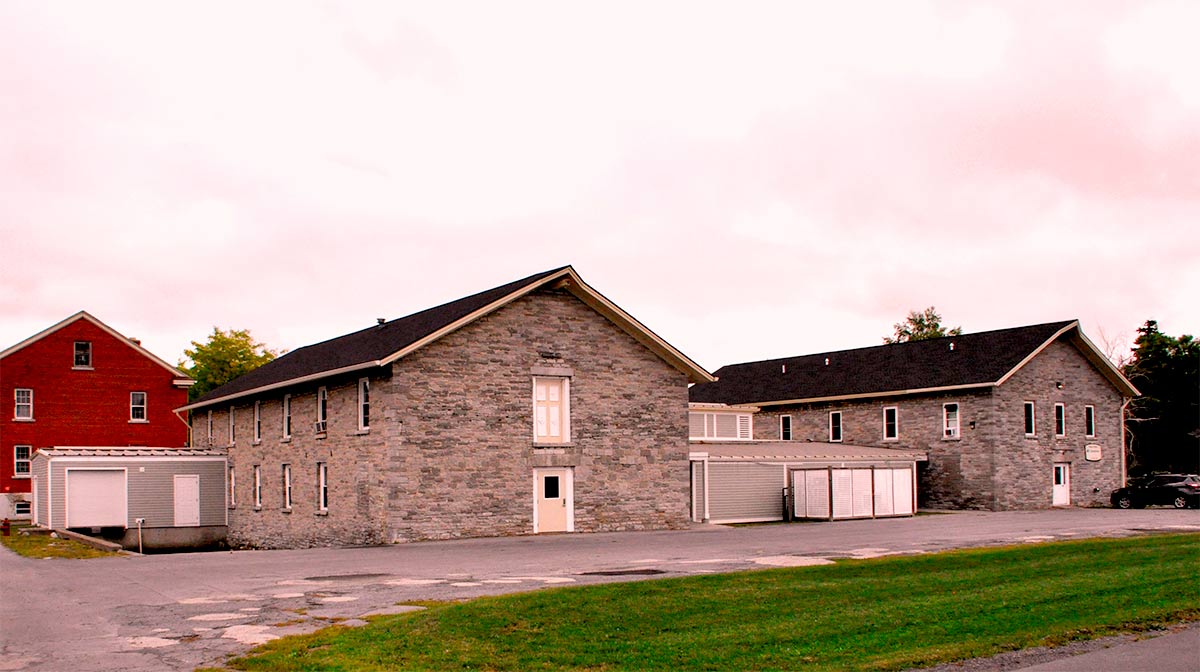 Commercial Building Space for Lease
The former IGA commercial building is available for lease. The 5000 plus square foot space has a built-in 40' cooler and a built-in 40' freezer, deli counter, meat counters, produce cooler, and two additional and separate walk-in coolers.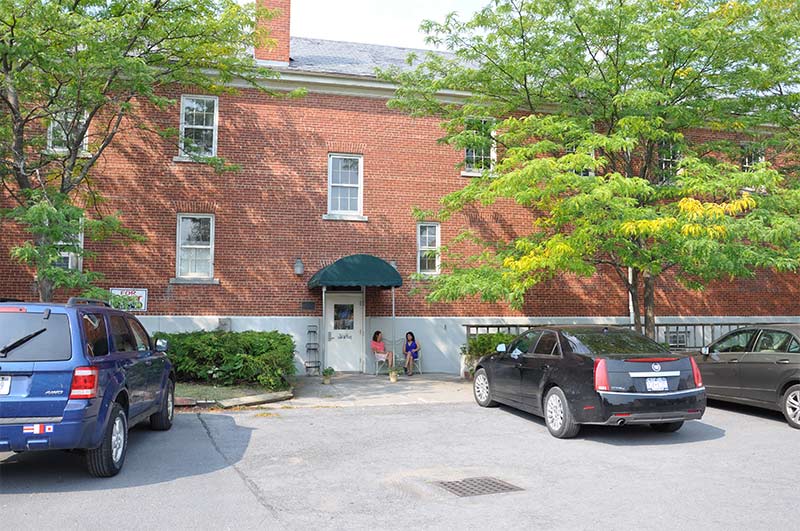 Office Space for Lease
Madison Barracks has turn-key office space available. Plenty of parking, clean office space with all utilities included with access to both men's and women's bathroom facilities.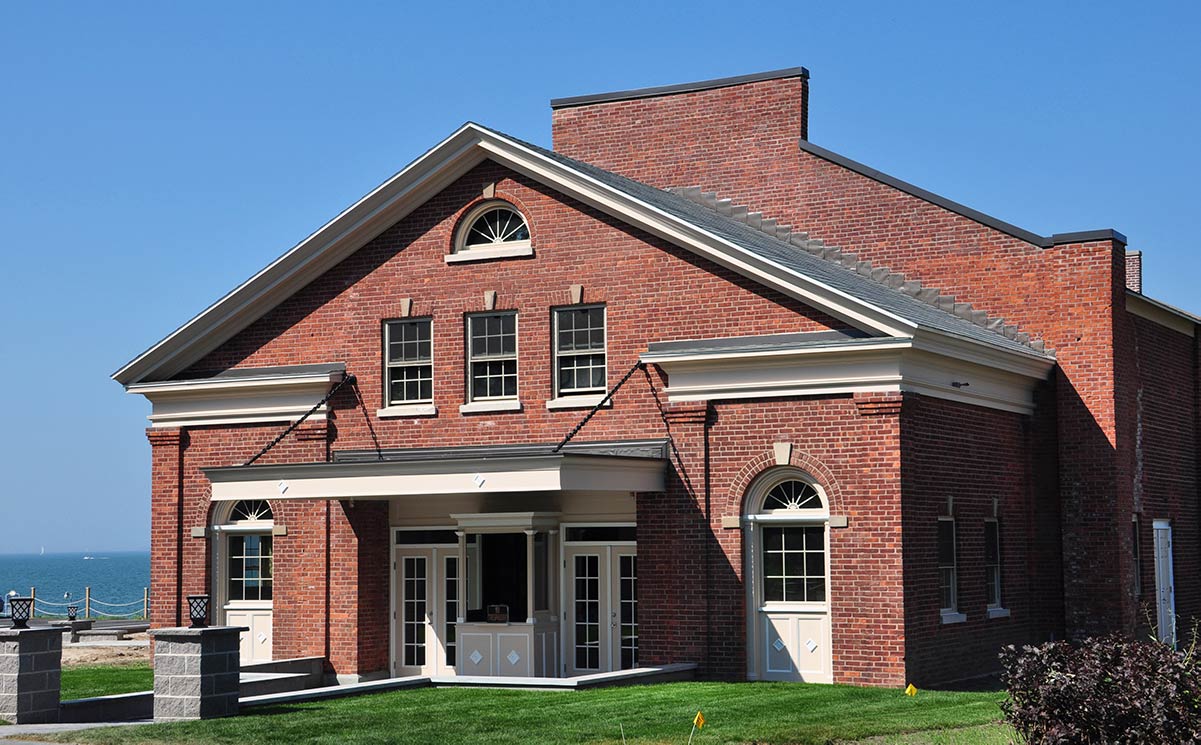 Waterfront Building Available for Purchase or Lease
Waterfront building available for purchase or lease. The form US Army Theatre Building, built in 1934, is approximately 500 square feet and has been partially renovated. The front lobby area has been completely restored and offers two offices as well as men and women handicap accessible bathrooms. The exterior of the building has a new roof, new windows, and new exterior doors.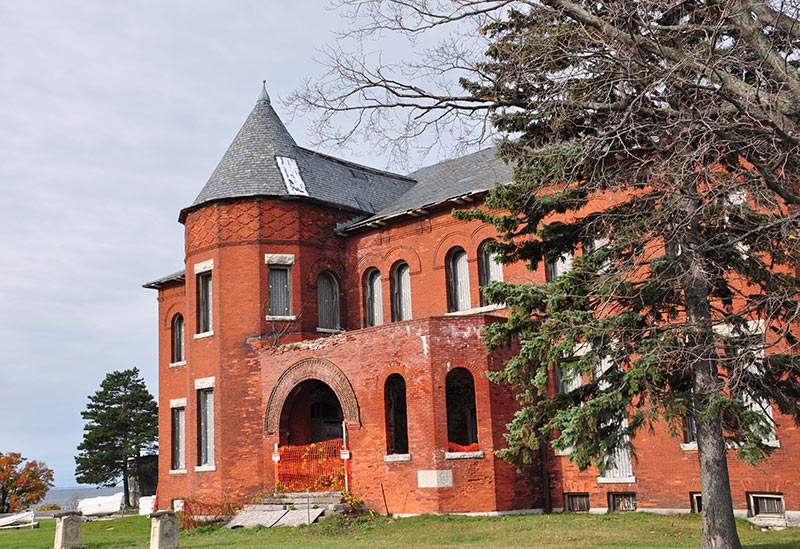 Unique Historic Rehab Building Available
A unique historic rehabilitation project is available. The former US Army Mess Hall building, built in 1892, is three stories high and is slightly more than 18,000 square feet.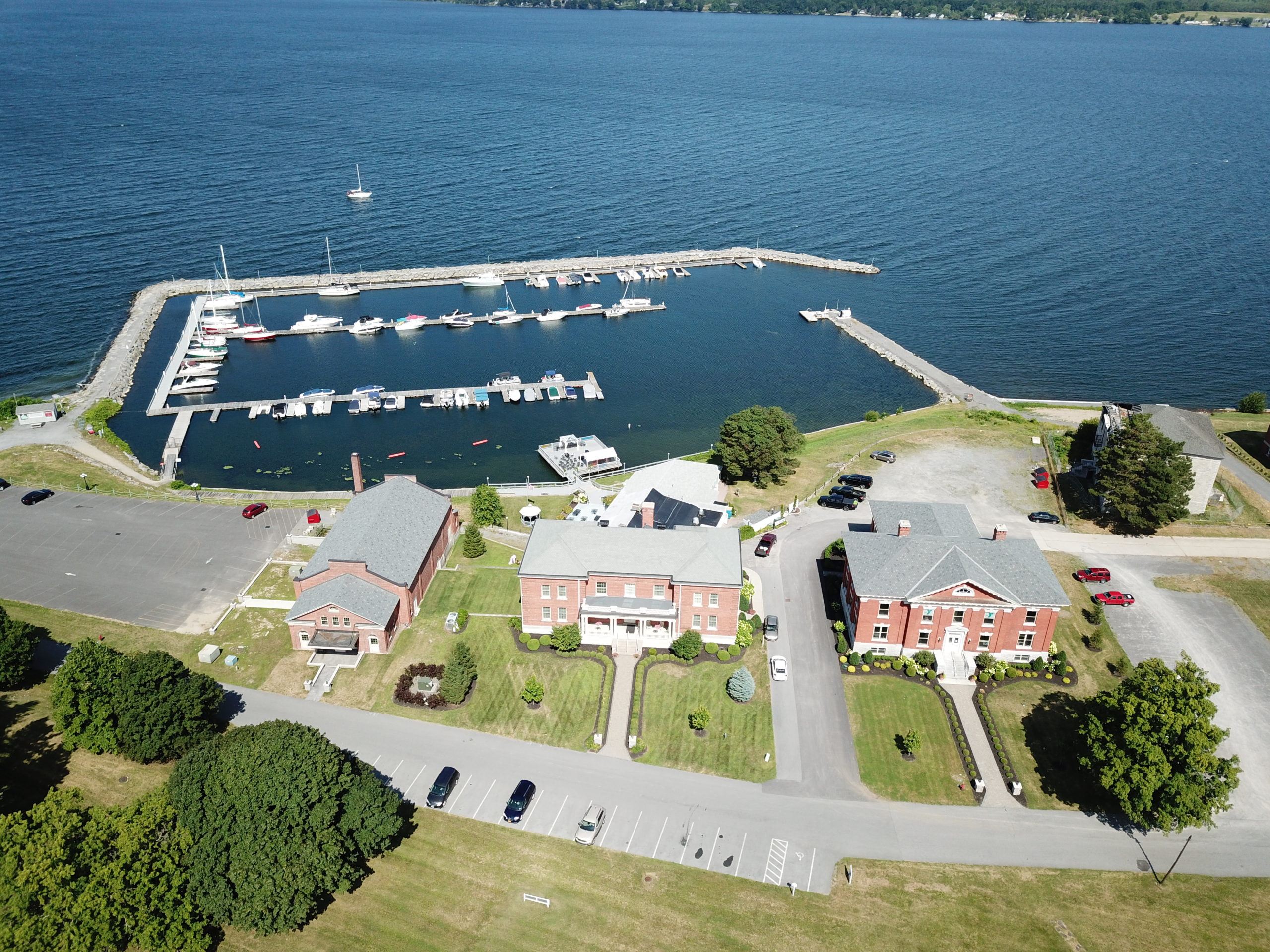 Marina & Hotel for Sale
Madison Barracks is found in Sackets Harbor, New York, located in the Thousand Islands Region of Upstate New York, and is the backdrop to a waterfront lifestyle that is hard to find anywhere in the North East. The Barracks is listed on the National Register of Historic Places and dates back to 1813. The sprawling 115 acre site is anchored by its waterfront hotel, marina and has endless development potential — a must see property.